The final chapter of A. Alvarez's thoughtful short book, The Writer's Voice, is titled "The Cult of Personality and the Myth of the Artist," and in it he argues that we have become more interested in the lives of artists than in their work because we have a lost any stable idea of what a "good work" is. In fact, the chief feature of postmodernism—the dominant "ism" of our moment—is its resistance to the very idea of value, which is considered an elitist cultural construct. As a result, we are awash in fragmentary writing that means something to the writer but doesn't deign to actually communicate with readers.
I was pondering this after a conversation I had yesterday before a panel discussion at the Colorado Book Festival. One of my co-panelists, the poet and essayist Kathryn Winograd, had told me a story of attending a reading by a postmodern poet, who began by telling a rich and detailed backstory to lay the groundwork for the poem she was about to read. When she read the poem, Kathy found it incredibly moving and powerful, so she bought the woman's book. But when she sat down to read it, she found that the poems consisted of nothing but fragments, fragments that without the backstories meant nothing to her as a reader.
Kathy didn't say it, but I believe the point of the anecdote is that the value is in the backstory, not in the fragments, which is why the cult of the fragment produces failed poetry.  Why do poets join this cult? Because they have bought into the postmodern theory that declares the most authentic work to be that which privileges the fragmentary nature of our everyday mental processes—the leaps and wanderings of thought, the disconnected flashes of memory—over the craft required to incorporate the backstory. But poetry is not about the processes that create it; those processes are not what any true art is about.
Saying all this is begging the question: What is good art? I don't have the answer at a granular level because, after all, I am without a Theory. I have my own personal tastes, and I have a sense of what I aim for when I write a poem. It's possible that a genuine theory of aesthetic quality is out there, but the negative example of postmodernism and the unintended effects of Modernism itself have kept me from even looking for one.
Lately, though, in true serendipitious fashion, I. have stumbled on a potential framework for thinking about the qualities that make poetry good. I'm referring to a book by architect and design-theoriest Christopher Alexander, The Nature of Order. I'm just under a hundred pages into the first of its four volumes (The Phenomenon of Life), so I'm not at all ready to talk about it here. But a tantalizing overview of the argument is available online here, and a decade ago he gave an illuminating interview about the book on NPR. Essentially, Alexander argues that architecture—all art, really—should support "life," a sense of coherent reality that springs from "wholeness," which is a quality we recognize when each aspect of a work's identity and purpose contributes to the unity of the whole. Clearly, this way of thinking stands in direct opposition to the lifeless and values-free fragmentation that is the logical outcome of postmodernism.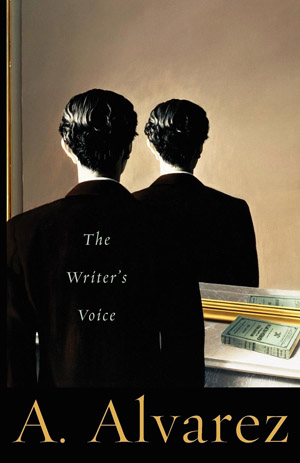 I have to finish my project of reading Alexander's four volumes and then think much more about all this. In the meantime, let me just pass along a couple of passages from Alvarez's eloquent and useful book, which, it seems to me, articulate a view of art that aligns with Alexander's notion of wholeness:
An artist is what he is not because he has lived a more dramatic life than other people, but because his inner world is richer and more available and also, more importantly, becaue he loves and understands whichever medium he uses—language, paint, music, film, stone—and wants to explore its possibilities and make of it something perfect.

*

Art is a quest for order and sanity underaken by people who are themselves often disorderly, none too sane, and rarely loveable. Mercifully, art itself is greater than the sum of the artists. To create voices in the reader's head, images in the mind's eye, imaginary presences with lives of their own, is an intricate and subtle skill that requires self-awareness and self-denial—modesty, even—as well as a craftsman's fascination with the work as something with a life of its own, independent of its maker and his noisy ego.
 It seems to me that the "quest for order and sanity" suggests a way forward. Thomas McGrath put it this way in his masterwork Letter to an Imaginary Friend: "I begin with identity / and seek the Wilderness Trace / and the true road of the spirit." American poets have been wandering away from that road for far too long.